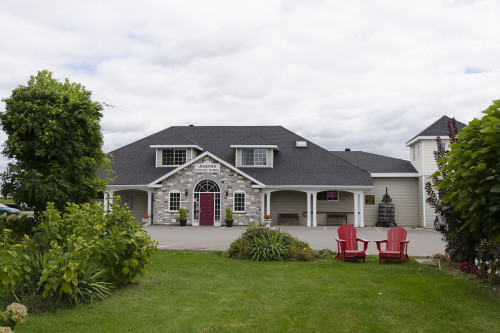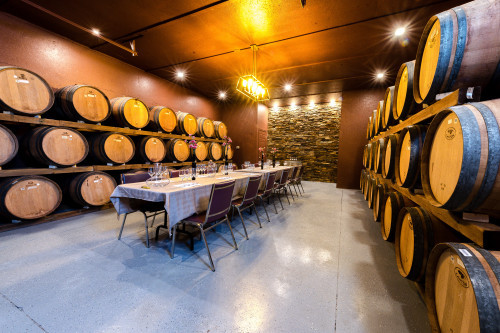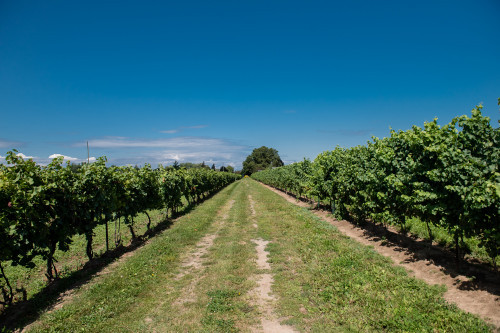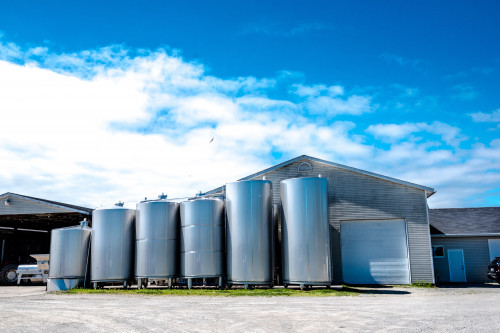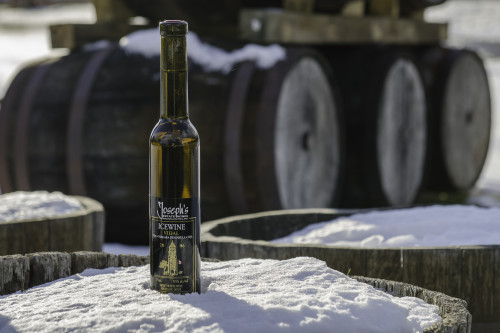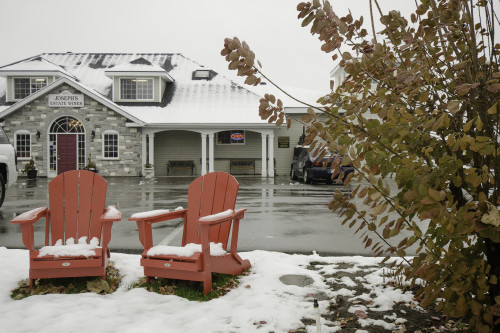 Pioneering winemaker and environmental engineer Dr. Joseph E. Pohorly founded one of the three original cottage wineries in Niagara in the late 1970's, laying the foundation for the entire new industry of wineries in Niagara-on-the-Lake. Joseph's innovative technique drew the attention of investors and he was given carte blanche to create innovative wines and build the reputation of the region. In 1983, Joseph produced one of the first Icewines ever to come from Niagara. The following year nearly every winery in Niagara-on-the-Lake began leaving grapes on the vine well beyond harvest in anticipation of the winter frost.
In 1992 Joseph purchased a 20-acre fruit farm that is now the site of Joseph's Estate Winery. Within a few short years, overwhelming popularity led to expansion and Joseph's now produces a full portfolio of premium VQA red and white varietal wines, Vidal Icewine, unique fruit wines, specialty wines, sherry and port in a facility that covers 10,000 square feet.
Here at Joseph's some aromatic varieties were vinified in this style to combine the old and new world styles of wines. Many of the VQA wines done in this style are produced at some of the smaller wineries and in relatively small batches. The main goal is to strive for quality, uniqueness and a special wine for the consumer.
The 2018 vintage, Joseph's estate wines release new Orange wine-The Muscat Ottonel, which is Canada's first recorded skin ferment Muscat was an award winner and the Vidal was released at the end of the year. All of the wines at Joseph's Estate Winery are crafted with passion and three decades of winemaking knowledge. The vineyards benefit from ample sunlight, warm mesoclimate and nutrient-rich sandy loam soil.
Joseph's Estate Winery fosters friendly and educational relationships with visitors. Public tours take place daily through the growing season and the tasting bar and boutique offer a wide selection of wines for sample and sale throughout the year. The facility also houses a cellar room and a large hospitality room that can accommodate up to 60 guests and is available for meetings, conferences and corporate functions.
A true entrepreneurial endeavour, Joseph's Estate Winery continues to grow its reputation as Niagara's best-kept secret, producing top-notch terroir-focused wines.