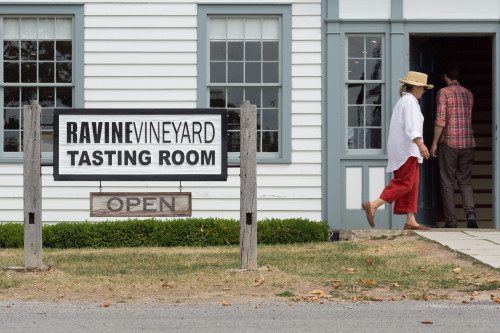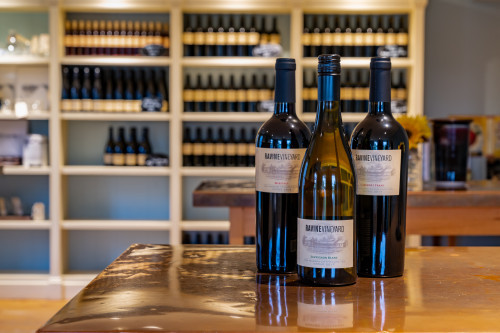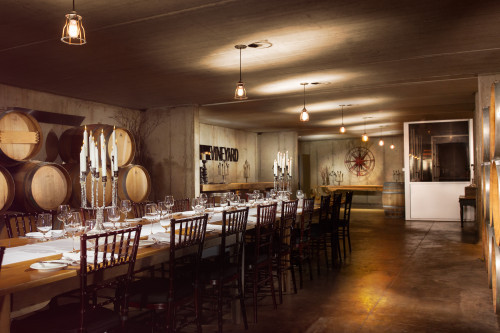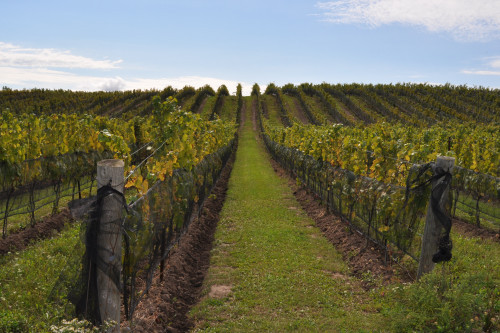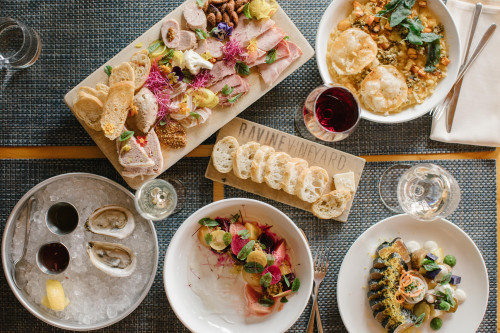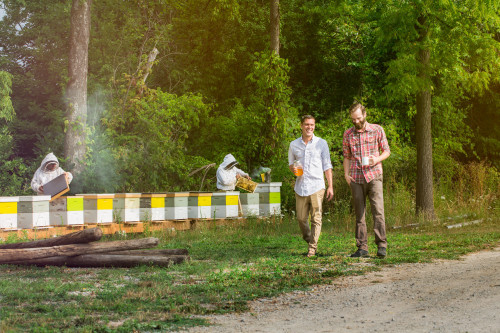 Ravine Vineyard Estate Winery is a timeless destination that is steeped in family legacy and agricultural heritage. In its current incarnation, our fifth-generation family farm is home to our organic vineyards and winery, award-winning culinary experiences, sprawling kitchen garden and grocery, distinctive event venues, community gatherings, and more. Through the generations of the Lowrey-Harber family who have proudly farmed this land since 1867, Ravine offers our guests ever-evolving experiences, providing a fabric of tastes, scenes and sounds across our 34 acres of beautiful rolling vineyard in the historic village of St. Davids, Ontario.
Ravine Vineyard is proudly owned by Norma Jane (Lowrey) Harber, Blair Harber and Paul Harber. The property has been a source of great pride for the Lowrey family since 1867, when Norma Jane's great-grandfather, David Jackson Lowrey, purchased the upper farm and moved his family to St. Davids. This pride has fostered within us a deep desire to lovingly preserve and maintain our bountiful property.
We hope you join us at Ravine Vineyard to enjoy the many experiences the winery now has to offer, such as wine tastings & tours, farm dining, and a new event centre to host your most memorable events. Located at 1366 York Road, St. David's, ON.
Winery
Experiences
Wine Tasting
$15 per person | Complimentary for Wine Club Members
Reservations are required. Available Sunday to Thursday: 11:00 a.m. - 6:00 p.m. Friday and Saturday: 11:00 a.m. - 8:00 p.m.
Our guests are invited to pick from a selection of our Sand and Gravel and Ravine Estate wines in the Lowrey Bros. Packing Shed (formerly Ravine Restaurant). Our warm and knowledgeable tasting room associates will pour your selected 4 wines and give you the background and specifications of each. They are a wonderful team who would be pleased to answer any questions on the history of the wines, the property and the lifestyle.
Details
5 Generations Wine Tour
$25 per person | Complimentary for Wine Club Members
Available Friday, Saturday & Sunday: 11:00 a.m., 1:00 p.m. and 3:00 p.m. (groups of 2-12)
This 45-minute experience will guide you around the family farm where you can enjoy the sight and smells of our Ravine Garden and meet our resident rooster nugget. You will then be guided through our organic vineyards and taste 4 amazing Ravine wines. You'll be pleased you stopped by!
Details